Open pores are a common problem faced by most of the girls due to makeup, dirt, and dust. These open pores are majorly found around the nose and cheeks.
Hidding the open pores with makeup all the time is neither possible nor good for the face skin.
The best way is to find a natural solution to close the pores. There are many products available in the market for the same but they all give temporary results.
In this article, we are covering a few effective remedies to close open pores on face permanently. These works from inside the skin by shrinking up the pore size and thus giving you a permanent solution for the same.
What Are Pores?
Pores are essential for our skin. They help the skin to remain hydrated and allow it to breathe. They are responsible for the elimination of the toxins from the body.1 Sometimes, these pores expand due to clogging and dilation.
People with oily skin have more open pores than other. They are mostly present in the nose where oil glands are present.
To get a flawless and healthy skin, it is vital to prevent the opening of pores by cleansing, toning and moisturizing the skin.
Home Remedies To Close Open Pores On Face
If you don't want to go for the expensive treatment plans, we have some home remedies for you that will reduce the pores and make your skin look brighter, fresher and clear.
1. Ice
Ice has a skin tightening effect that makes it a simple and effective home remedy. Before applying makeup, you can use it to minimize the enlarged pores. It also improves circulation and helps you in getting healthier skin.
Method
Just wrap few ice cubes in a clean washcloth and put it on your skin for about 15-30 seconds.
Repeat this few times daily. You can also wash your face with cold water once a day.
Tip: To get more benefits, while putting water for making the ice cubes, infuse cucumber juice, rose water, green tea or apple juice in the water.
2. Almonds
Almonds have restorative skin properties. It minimizes open pores and makes your skin smooth and clear.
Method
Take 5-6 almonds and crush them.
Add a few drops of lemon juice.
Make a paste and apply it for 20 minutes.
Then wash the face with cold water.
Tip: Mix grounded almonds' powder and orange peel powder and make a scrub. Massage your face in circular motions with this scrub for better exfoliation.
3. Steam
Steaming is the best way to unclog the pores.2
You can steam your face with a face steamer. Alternatively, if you don't have a steamer prefer boiling water in a pan. Once boiled fully, put your face above the pan and cover your head with a towel. This will give a lot of steam to your face.
Remember to wash your face with a mild cleanser before starting the process. After steaming, splash some cold water to close the pores.
4. Rose Water And Cucumber Juice
Both the ingredients work to give a cooling effect on the face and also work to remove the dirt and dust from inside the pores. It is the silica in cucumber improves the texture of the skin and gives you a fair complexion. This will also lessen your open pores.
Add few drops of rose water in cucumber juice. Prefer pouring it into a spray bottle. Spray the solution on your face. Wash your face after 15-20 minutes. With regular use it can close pores naturally.
5. Apple Cider Vinegar
Apple cider vinegar is a natural skin toner and astringent. It not only tightens your skin and reduces pores, but also restore the pH balance of the skin. Also, it has anti-inflammatory and antimicrobial properties that treat acne breakouts if any.
This one is the trendiest ongoing home remedy to close open pores.
Method
Mix apple cider vinegar with equal amount of water.
Soak a cotton ball in the solution and gently apply it to your face.
Leave it for few minutes and then wash it off.
Tip: Use this every night after cleansing your face. Then apply a light moisturizer.
6. Honey
Honey is great for skin because of its antibacterial, medicinal and healing properties.3 It is rich in potassium that kills the bacteria responsible for clogging the pores. This one works superbly for closing the pores on the nose especially.
Method:
Make a combo of honey and yogurt and apply it on your pores.
After a few minutes, rinse it off.
7. Egg Whites
These are used to shrink the enlarged pores. They tighten and tone the skin. They also work draw out excess oil from the greasy skin and thus prevent breakouts, acne, or pimples.4
Method:
Whisk an egg white and spread it on your face.
Let it dry and then rinse it off. You can also add lemon juice and oatmeal.
Leave it for 30 minutes.
Scrub it off and wash your face.
Repeat this twice a week.
Tip: For better results, cover your skin with tissue paper after applying the egg white and then once the mixture has dried, peel it off.
8. Sandalwood
Sandalwood revitalizes your skin and minimizes the occurrence of open pores.5
Method
Mix 1 tbsp each of sandalwood and turmeric powder.
Add a few drops of almond oil.
Make a paste and apply gently over the face.
Leave it for 20 minutes and then rinse it off with cold water.
9. Sugar Scrub
Homemade sugar scrubs can reduce large pores, remove excel oil and impurities and exfoliate the skin. This will eventually help to close pores on nose and cheeks.
Method
Mix 1 tbsp of olive oil, 2 tbsp of sugar and few drops of lemon juice.
Rub it on your skin for 20-30 seconds, and then wash it off.
Repeat this twice a week.
Tip: For better results add a little honey and then massage your skin with it. Leave it off for 5-10 minutes and then rinse it.
10. Baking Soda
Baking soda is an exfoliating agent that removes dirt, debris and excess oil from your skin. It balances the pH level and reduces acne and pimples.
Method
Add 2 tbsp of baking powder to lukewarm water.
Apply the mixture and massage in circular motion for a few seconds.
Rinse it off with cold water.
Repeat this daily for a week.
11. Fuller's Earth
Also known as Multani Mitti, it is a useful natural remedy that absorbs excess oil from the skin.6Absorption of excess oil clear the pores and aids in its closure. Its regular use can also reduce scars and blemishes. This best possible way to close pores on face naturally.
Method
Add rose water to 2 tbsp of Fuller's Earth and make a paste.
Apply it on your face and leave it for 15-20 minutes.
Once it has dried, scrub it off and then wash your face.
Repeat this twice a week.
12. Alum
This one is a wonderful skin tightening agent. it closes the pores by shrinking their size.
Add a pinch of Alum to warm water. Wash your face daily with this solution to get good results.
13. Milk
Milk has lactic acid in it which works to keep the skin hydrated and clean at all times.
Get some milk and add sea salt to it. Soak a cotton ball in it and dab your face with it. This will decrease the size of the open pores.
14. Tomato
It has lycopene in it which the balance the ph, tightens the pore, and also lighten the skin.7
Take 3-4 pods of garlic and ½ a tomato. Grind them. Take this mixture and apply this on your face. Rinse it off after 15-20 minutes with lukewarm water. Then, splash your face with cold water.
You can also try rubbing a tomato slice on your face. It reduces the size of the skin pores to a great extent.
15. Gram Flour
Gram flour is used from traditional times to cure skin issues. It is a natural anti-aging agent that works by maintaining the skin health and shrinking the pores.
Add 1 tbsp of gram flour to 2 tbsp of plain yogurt. Make a paste and apply it on your face. Let it be there for 15-20 minutes and then wash it off with cold water. This will reduce pores on the face by the home remedy.
16. Witch Hazel
Witch hazel is a natural astringent. It minimizes large pores without drying the skin. It removes excess oil and eliminates bacteria, debris, and other impurities.8 This is the best way to reduce pores on the face caused by pimples.
Method
Soak a cotton ball in one tsp of witch hazel and apply it on the face.
Once it has dried, wash it off.
17. Catechu
It prevents the appearance of big, open pores on the skin naturally by its skin fortifying compounds
Method
Mix catechu with milk or rose water, depending on the type of your skin.
Add sandalwood powder and make a paste.
Apply this on your face and leave it for 12-15 minutes.
Wash it off with cold water.
18. Fenugreek
Fenugreek has a calming action on the face. It works by hydrating your face and keeping it healthy from inside.
Mix equal quantities of fenugreek powder, ginger paste and cucumber paste. Gently massage your face with it for few minutes. Rinse it off after a few minutes. This will help you get rid of the open pores in few weeks naturally.
19. Lettuce Leaves
These leaves have rich anti-oxidants and omega-3 to aid in skin health and delay the aging process of skin.
Extract the lettuce juice from the lettuce leaves. Add a few drops of lime juice. Apply it on your face and let it be there for 20 minutes. Rinse it off after 20 minutes.
You can also store this juice in the refrigerator in a glass bottle for future use.
20. Aloe Vera
Aloe Vera gel has cleansing properties. It is an ayurvedic medicine for open pores.9 It improves your complexion, and its bleaching effect helps in removing dark spots.
Method
Add 1 tbsp of organic honey to juice squeezed from 1lemon.
Apply it on your skin and let it be there for 10-15 minutes.
Rinse it off.
Repeat this daily for at least a month.
Tip: you can also add tomato juice or cinnamon powder to the lemon juice.
22. Cucumber
Cucumber is a natural astringent. It helps shrink open pores. It also improves skin texture and adds a fresh glow to your skin.
Method
Grate a cucumber and extract the juice.
Soak a cotton ball and apply it gently on your face.
Leave it for 15-20 minutes and then wash it with cold water.
Tip: You can also add rose water or lemon juice for better results.
23. Yogurt
Yoghurt contains lactic acid.10 It removes excess oil and dead skin cells, thereby minimizing the open pores' appearance. It also reduces fine lines and wrinkles.
Method
Add 1 tbsp of gram flour to 2 tbsp of yogurt.
Apply this mixture on your face.
Leave it for 10 minutes and then wash it off.
Repeat this thrice a week for at least a month.
Tip: If you have oily skin that is acne-prone, add two aspirin tablets and one egg white to 1 tsp of yogurt. Apply this and leave it for 15-20 minutes and then wash it off with cold water. Repeat this twice a week.
24. Fruit Massage
Fruits are a major source of hydration for your skin. They help your skin to retain its glow and ultimately work to close porese naturally.
Method
Massage your face gently with the pulp of fruits like orange, banana, watermelon, papaya, pineapple, strawberry, grapes, etc.
This not only lessens the enlarged pores but also remove the dead skin.
25. Milk Of Magnesia
Known for its laxative actions, Milk of Magnesia is a solution of magnesium hydroxide.
Method
Apply Milk of Magnesia on your face and leave it for 15-20 minutes.
Then, wash it off with some lukewarm water.
Wash it with cold water immediately to close the open pores.
26. Oatmeal
Oatmeal is great for removing excess oil and dead skin cells and exfoliating the skin. It also soothes the skin and can also be used by people with sensitive skin.
Method
Mix 2 tbsp of milk powder, 5 tbsp of honey and 2 tbsp of oatmeal.
Slather the mixture on your face and massage your face in circular motions.
Leave it for 15 till it dries completely.
Repeat twice a week.
Prevention Tips To Avoid Large Pores
1. Diet
A proper healthy diet is a must for getting a healthy, fresh and nourished skin. Consume food that is rich in antioxidants, Vitamin , , C and E. Antioxidants will help repair your damaged skin and prevent pores and fine lines on your face.11
Tomato and berries are rich sources of antioxidants. Vitamin C helps you seal the pores by building collagen. If you want healthy skin, you need to eat healthily.
2. Sunscreen
Always remember to use sunscreen before leaving the house. Sun damages skin by damaging the collagen and moisture.12
Prolonged exposure to the sun can cause early wrinkles with large pores. Your sunscreen should be at least 25+ SPF. Sunscreen will provide an extra layer that protects your skin and thus keeping it healthy at all times.
3. Avoid Sleeping With Makeup
Women who sleep without removing their makeup end up with large open pores on their skin. Clean your makeup properly to prevent the clogging of the pores.
4. Different Skin, Different Products
Always check your skin type before buying any cosmetic product. Oily skin requires different products. Similarly, dry skin, sensitive skin, and normal skin require different products. Using a product not meant for your skin will only increase your pores and thus you should avoid using wrong products fo your face.
Why Do I Get Open Pores?
These tiny holes are present on all our body. They are due to the hair follicles that support the hair roots. Each hair follicle contains sebaceous gland that produces oil, which lubricates the skin. So, the open pores depend on your hair strands.
Here are a few reasons that might help you understand why you get these pores:
1. Genetics
If your parents have large pores, there are chances that you might inherit this trait.
2. Oily Skin
With excess production of oil, the pores get blocked. This results in the inflammation inside the pores. The extra sebum and the inflammation stretch the walls of the pores.13 Ultimately, the elasticity is reduced, and the opening enlarges.
3. Sweating
Excessive sweating can unclog the pores and make them look enlarged.14
4. Swelling Of Pores
Excessive oil secretion from sebaceous glands, accumulation of dead skin in the pores can cause swelling which leads to acne and blackheads.
5. Aging
With age, due to a decrease in cell renewal activity; the elasticity and the tightness of the skin reduces. This makes pores look more prominent and widely open.
The degradation of the natural proteins, responsible for maintaining the texture and complexion of the skin, reduces the elasticity.
6. Blackheads
Open pores are an undesirable effect of the blackheads. The dark color makes the pores easily visible.
7. Hygiene
Insufficient washing of the face and leaving makeup on before going to sleep can result in open pores. Not protecting the skin from the sun exposure can also lead to the enlarged pores.
Constant sun exposure damages the collagen present in the skin. It reduces the skin elasticity that increases the pore size.
8. Makeup
Instead of hiding, makeup can cause the pores to appear enlarged. If you don't wash it off, it settles in and highlights the pores. Also, cosmetics are a magnet for oil and dirt causing your pores to shine and become visible.
9. Other
Hormonal changes are one of the major reasons for open pores. Also, smoking can cause skin dehydration leading to open pores. Improper diet can also cause open pores.
What Are Some Common Misconceptions About Open Pores?
1. You Can Shrink Or Close The Pores
This is a leading misconception. You cannot shrink or close the pores. They need to remain open to let your skin breathe and let sebum and other materials get out of your skin.
The only thing you can do is reduce the size, so they are not visible. This can be done by cleaning the debris trapped inside the pores, making them less noticeable.
2. Steam Can Open Up The Pores
This is another common misconception. All that steaming does is help you lose the debris trapped inside the pores so that pores are clear. It is very important to use professional products as improper cleansing will only cause more damage.
How Can I Reduce/Shrink These Enlarged Pores?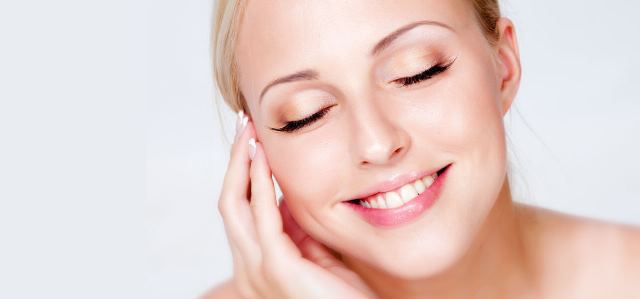 Keeping your skin clean and moisturized is the only way to clean open pores permanently. To get rid of the big pores here are few tips that will help you seal the big pores.
Treatment Options
There are many options available that your dermatologist can use to minimize the open pores. However, the effectiveness and response rate of these treatments is not satisfactory. The options include:
1. Salicylic Acid
Salicylic is a Beta-hydroxy acid that seeps inside the sebaceous ducts and gets rid of the keratin plug. This helps in reducing the open pores.15
Today, many face wash and toners use salicylic acid, which should be used only if your skin is extremely oily. The sensitive and dry skin might not be able to tolerate salicylic acid.
2. Retinoids
Oral and Topical retinoids reduce the oil secretions and the pores. However, they should be taken only after consulting your dermatologist.
3. Lasers
Some people go for Laser to reduce the open pores. The lasers induce collagen remodeling. This technique is used efficiently in reducing bigger pits and craters caused by the acne scars.16 However, its efficiency in reducing the open pores hasn't been explored yet.
4. TCA Cross
With a downtime of 7-10 days, this technique is simple and effective. It includes the application of tri-chloro-acetic acid on the open pores' walls using a toothpick. This will form a black scab on each pore which will fall off in the next 7 to 10 days.
5. Derma-Rollers
These use collagen remodeling to reduce the pores. However, these are less effective than LASERS.
Some New Advancements In Pore Reduction Technology
1. AFT Technology
This is a light-based device that rejuvenates the skin. The natural light reaches deep inside the skin, stimulating new skin and forming collagen.17
This makes your skin look brighter and fresher, almost immediately. Also, this technique has zero downtime and zero side effects.
2. Clearlift
This is US-FDA proven to reach deep into the dermis and cause stimulation of collagen. The collagen makes skin more elastic, making it younger and free of pores. It improves pigmentation. Also, it has zero recovery time and takes about 20 minutes.18
3. Pixel Perfect Technology
This technology forces the skin to self-exfoliate and makes new skin form within seven days.
Final Talk
To conclude this, we would suggest you try any one of the remedies mentioned above regularly for a minimum of a month to get desirable results.
However, if your pore size is extremely large you can always consult your dermatologist. You can get your prescription that is meant for your skin type.
Its normal to get pores at any age, and in the same way you can treat them at any age. Nevertheless, the best way to open the close pores is by following natural ways as they work from inside and comes without any risks or side-effects.
Reference:
https://www.globosurfer.com/best-aloe-vera-gel/
Also Read:
How To Clean Pores On The Nose