Peeling skin on the face is an accidental damage and loss of the upper layer of your skin known as the epidermis.You will definitely try to get rid of peeling skin on the face as soon as you have it.
It may occur due to the direct damage to the skin in the form of sunburn or infection. It may also be a mark of an immune system disorder or any other disease.
Rashes, itching, dryness and other irritating skin problems may lead to peeling skin.Due to some conditions, some may be very severe which can cause peeling skin. So it's essential to get a proper diagnosis.
In the following article, we would talk about the home remedies to treat this problem.
Symptoms Of Peeling Skin On Face
The symptoms of peeling skin may involve thickening and drying of the skin, rashes, itching, and inflammation.
If proper care is not taken in the initial stages, then it might lead to harmful skin infections. In addition to these, if you notice symptoms such as constant fatigue, joint and muscle pain, fever, general ill health and weight loss, then you must consult a doctor as early as possible.
How To Get Rid Of Peeling Skin On Face 
1. Olive Oil
Olive oil has skin-nutritive fatty acids that work as a perfect moisturizer for dry skin. The oil locks the moisture in the skin. Also, the vitamin E in olive oil helps the body to build a better immune system.
Slightly warm some olive oil and gently rub the warm olive oil on the peeling skin and gently massage it, so the oil penetrates deep into the skin. Repeat three times daily until your condition improves.
You can also mix two tablespoons of salt with sufficient olive oil to create a thick paste.This paste works as a body scrub to exfoliate dead skin cells.Apply this paste at least twice a week until your skin heals completely.
This process will help you get rid of skin peeling on face naturally.
2. Apply An Aloe Mask
The aloe plant contains properties which can heal red, irritated skin and re-hydrated dry, flaking skin.
The best way to go about this is to break a fresh aloe leaf and gently massage the sap that leaks out onto your face after cleaning your face. Let it settle on your skin for 15 minutes before you rinse it off.
This treatment can be followed once in a week.
If you cannot find fresh aloe plants, you can use alternatives like commercial aloe vera gel or a commercial mask with aloe vera as an ingredient.
3. Try Oatmeal Bath Treatment
Oatmeal helps in moisturizing, repairing and protecting the skin and has anti-inflammatory characteristics. Bath products found in shopping stores may consist of ground or flaked oatmeal.
4. Make A Try Of Egg Facial
Separate an egg; remove the egg whites. Apply it all over your face. Wait 10 minutes, and then wash it off. Repeat the procedure with the egg yolk. Moisturize face using lotion. Enjoy your soft, smooth skin.peeling skin on face after sunburn
5. Homemade Paste
Mix olive oil, rose water, lemon juice, and egg yolk together and prepare a fine paste. Now apply this paste on the affected area of your skin.
6. Grape Seed Oil
This oil is effortlessly available on the market which effectively heals the peeling skin.
7. Clean Your Skin With Milk
It may seem strange, but milk is both a natural cleanser and a natural moisturizer.
Dip a soft baby washcloth in cold water, wringing out any excess over the skin to reduce the overall mess. Wrap the cloth over your face and let it sit there for 10 minutes.
The lactic acid in milk is a natural cleanser which can reduce redness and remove dead skin.
Take care that skims milk will not moisturize very well, so you should use at least 2 percent or whole milk
8. Sandalwood, Turmeric, Honey And Olive Oil
Take 1 teaspoon each of sandalwood powder, turmeric powder, and honey and mix them thoroughly.  Further, add olive oil to make a thin paste.
Apply it on the peeled skin. After a few minutes, wash and dry it off. Alternatively, you can also make use of sandalwood soap.
9. Papaya
Papaya is rich in anti-oxidants that help in the healing process related to skin problems. Take a papaya and mash it. Apply the mashed papaya onto the skin.
If you are applying it on foot, then cover the area using a cotton cloth which helps in the removal of dead cells and exfoliates the dry skin.
10. Curd
The curd is a nourishing food which is very helpful in getting rid of peeling skin. It eliminates unwanted microbes and moisturizes the skin. It gives you a glowing complexion.
11. Sesame Oil
Massage the affected area of your skin with the sesame oil to get quick and fast relief. It works as an effective moisturizer on the skin and helps in the rebuilding of healthy cells.
12. Aloe Vera
Aloe vera has the most soothing and moisturizing properties that help to eliminate the peeling skin. It also results in the reduction of inflammation, irritation, and itching.
Mix two tablespoons of fresh aloe vera gel and a little vitamin E oil.
Apply the mixture on the peeling skin.
After the mixture dries, rinse it off with warm water.
Repeat two or three times daily for at least one week.
You should try this to get rid of peeling skin from sunburn fast.
13. Lemon And Sugar Scrub
Lemon being a strong astringent can dissolve dead skin cells and help to reduce peeling of skin.
Also, its healing and soothing characteristics are good for your skin. Moreover, the combination of lemon and sugar works great in acting as a natural scrub for your skin.
Take one-half cup of sugar, juice from half a lemon, and one tablespoon each of honey and olive oil and mix them all.
Apply this mixture on your skin and rub circularly around your face for a few minutes.
Wash it off with cold water.
Continue this remedy once or twice a week until you get rid of your peeling skin.
14. Cucumber
Cucumber is a natural astringent and also contains a significant amount of water that helps in the hydration of the skin. Moreover, its cooling effect helps to reduce the irritation and itching.
The vitamin C in cucumber will also decrease the impact of sunburn and facilitate skin repair. This is an effective way to get rid of peeling skin from sunburn.
Grate one cucumber and apply the paste on the area which is affected on your skin. Let it be for 15 to 20 minutes, and then rinse it off with warm water. Do this at least twice daily for one or two weeks to maintain sufficient skin moisture.
With one peeled cucumber, add two tablespoons of aloe vera gel in a blender to make a smooth paste. Apply this paste on the affected area of your skin. Let it settle for 10 minutes, and then rinse it off with mild water. Implement this daily until the problem is resolved.
15. Honey
The healing and medical properties of the honey help in the healing of peeling skin. Apply honey on the affected area and allow it to stand for next 5 to 10 minutes, and then wash it off. Do this when your nose is peeling from sunburn.
16. Apple
Eat an apple daily. Even the apple paste creates wonders when applied on the skin. Grate an apple. Apply it directly onto the skin which helps to soften the skin and reduce peeling.
17. Castor Oil
Castor oil is used widely to slough off skin problems. Gently rub castor oil on the peeled skin. Repeat this for a couple of minutes to lock moisture in the skin
18. Baking Soda
Baking soda plays an important role in the reduction of skin infections, redness, and irritation caused by the peeling skin.
Take 2 cups of baking soda in the bathtub containing mild water.
Apply it on your affected skin in it for 15-20 minutes.
19. Banana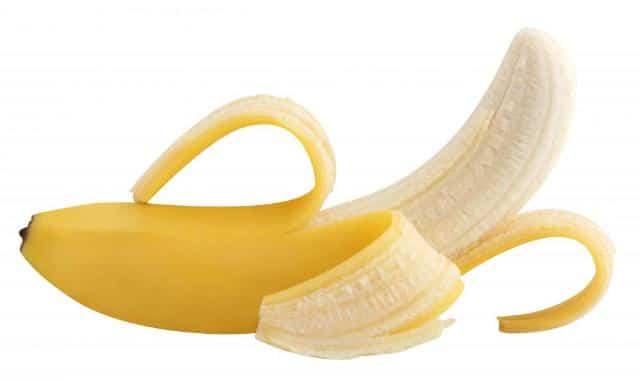 Take a ripped banana and mash it.
Add yogurt to make the cream.
Apply this prepared cream on the affected skin area.
After a while, wash it off.
20. Coconut Oil
Coconut oil is used for the variety of purposes. If you have dry skin, massage your face as well as other body parts with coconut oil which will reduce peeling of the dry and patchy skin.
21. Almond Oil
When it comes to peeled skin, both the almond oil and its leaves are of great use.
Apply almond oil onto the infected area for quick relief.
You can also make a paste of almond leaves and apply it on the peeling skin.
22. Vinegar
Apply vinegar to the cracked and peeled area and leave it overnight.
Wash it off in the next morning. Be cautious when you are applying it on your hands and legs. Make sure you use gloves or socks respectively while sleeping.
23. Vitamin E Capsule
Vitamin E plays an important role in building a healthy skin. Break a vitamin E capsule and use the liquid on the affected part. Alternatively, apply a lotion that has vitamin E as a primary ingredient.
24. Grapes
Grapes have Alpha Hydroxy Acids which reduces the dead skin cells.
Take a bunch of grapes and mash them in the juicer.
Apply these grapes as a face mask.
After a few minutes, wash off the mixture.
25. Pineapple
Similarly like grapes, pineapples also have AHA. But never make use of canned pineapple that has added water and other additives.
Take a fresh peeled pineapple.
Cut it into small pieces and squeeze out the juice.
Rub gently onto the affected area.
Let it settle for 15-20 minutes, and then rinse it off.
26. Gelatin Peels
Take half cup of freshly squeezed fruit juice and one packet of unflavored gelatin and mix them.
Place the mixture in the fridge for about 30 minutes, and as soon as it solidified take it out. Spread a thin layer on the affected skin area and leave it to dry.
After the layer dries, peel off and wash your face with cool water.
How To Get Rid Of Peeling Skin Fast?
Regardless of whether it's created by dryness, sunburn or aggravation, nobody cherishes the reptile like the look of flaky, peeling skin.
While you can't prevent harmed skin from shedding once it begins, you can settle your pieces right away with a couple of basic medicines for the different reasons for peeling skin and return to your smooth, gleaming self sooner.
Step 1
Treat sunburned skin with a shower utilizing cool water. Boiling water can deny skin of its common oils, intensifying dried, peeling skin. Pat dry with a towel and abstain from rubbing. Apply juice vinegar or white vinegar to the zone, which can help ease torment, diminish redness and anticipate peeling.
Step 2
Saturate the range regularly. Utilize an unscented, escalated saturating cream, moisturizer or analgesic that contains relieving and hydrating fixings, for example, aloe and vitamin E.
The skin underneath the territory that is peeling will be exceptionally delicate, so it's essential to keep this region soggy and shielded from the sun.
Step 3
Utilize drain to alleviate dry, peeling winter skin that opposes lotions. Cover your face with a washcloth absorbed extremely cool entire drain and left on for 10 minutes.
Drain's lactic corrosive will help evacuate pieces and redness actually, while the lipids in the drain can help hydrate your skin.
Step 4
Tend to peel, irritated skin from gentle skin inflammation, otherwise called atopic dermatitis, with an over-the-counter cortisone cream.
Skin inflammation is an interminable condition identified with hypersensitivities that influence the arms or behind the knees. Cortisone creams and balms can help assuage tingling and scaling related with this condition.
Step 5
Attempt a relieving cereal shower treatment. Oats can help saturate, repair and ensure the skin and has mitigating properties. Shower items found in stores may contain ground or chipped cereal.
Step 6
Stay away from the enticement to scratch or remove peeling skin. Scratching may compound the peeling and can bring about a disease. Utilize scissors to perfectly trim skim that is hanging off as opposed to pulling at it or removing it.
Tips
Make your own particular cereal shower treatment by crushing some oats in a perfect espresso processor or nourishment processor until it breaks down efficiently in water.
Ingredients
Cider vinegar or white vinegar
Moisturizing moisturizer or cream
Whole drain
Cortisone cream
Oatmeal shower treatment
Scissors
Causes For Peeling Skin On Face
Certain diseases and conditions that can cause peeling skin involve:
Tinea Pedis
Eczema
Contact Eczema
T-cell Lymphoma
Dry Skin
Excessive Perspiration
Tinea Cruris
Side Effects Due To Medication
NHL-(Non-Hodgkin's Lymphoma)
Pemphigus Cause
Psoriasis
Ringworm (Body)
Ringworm (Scalp)
Scarlatina
Seborrheic Eczema
Staphylococcus
SJS, Erythema Multiform Major
Sunburn
Toxic Shock Syndrome
How To Prevent Peeling Skin On Face?
1. Use Mild Water Instead Of Hot Water
Warm water helps your pores in relaxation and makes easier to wash your face, whereas hot water can cause your skin to peel out faster.
Heat is a natural exfoliator; moreover, hot water is great when you want to remove your skin of dead skin cells and oils.
Equivalently, on very hot days, you should come inside your home and quickly splash cold water on your face to cool the skin down. This will stop peeling after its started.
2. Use Cortisone Creams
Eczema is a recurring condition related to allergies that affect the arms or behind the knees.
Cortisone creams and ointments can help to soothe itching and scaling associated with this condition.
3. Use Mild Facial Cleansers
Body soaps are too harsh for the skin to use, so you better look for a cleanser especially meant for your face.
Most of the soap-based cleansers contain sodium lauryl sulfate, a surfactant known to wash away moisture. For your face, non-soap cleansers or non-sudsy cleansers are a protected and better way to go.
Avoid cleansers with added fragrances which include some form of alcohol, which is an astringent that can severely dry your skin out. Applying mild facial cleansers will stop peeling after its started.
4. Pat Your Skin Dry
Do not rub a dry towel over your skin after washing your face. Instead, gently pat your face with a soft towel.
To reduce potential irritation as much as possible, you should only pat your skin dry for about 20 seconds or less.
Make use of a soft cloth but make sure that it is made from fibers that are capable of absorbing water.
5. Apply A Moisturizer After Washing Your Face
A moisturizing lotion or cream should be applied over your face after you wash it.
One of the creams I suggest is any cream with shea butter, ceramides, stearic acid, or glycerine listed somewhere in the ingredients so that they help you replace the outer protective layer on your skin responsible for keeping moisture inside.
6. Safeguard Your Skin With Petroleum Jelly
Apply a thin coating of petroleum jelly over areas of your face at least for 10 minutes that dry out quickly to lock your skin's natural moisture.
This would be helpful especially during the winter, when the skin of your face is frequently exposed to harsh, drying air. You should do this when your skin peels.
For winter use, don't forget to apply the petroleum jelly before stepping outside, especially if you plan to be out for quite some time.
7. Apply A Very Small Amount Of Hydrocortis One Cream On Your Eyelids
The eyelids are more likely to dry out. The solution is to carefully apply a light layer of hydrocortisone cream over the eyelids to reduce itchiness and re-hydrate the skin.
Remove any eye makeup or cosmetics before you apply and make sure that the hydrocortisone cream does not enter into your eyes when you use it. Be cautious too, that the cream migrates and can get onto your eyeball surface no matter how carefully you apply it.
8. Avoid Irritating Your Face If Shaving Facial Hair
Men have an extra concern regarding dry skin on the face because of poor shaving habits, so guys should take note and shave carefully to avoid making matters worse.
Unfortunately, the shaving process removes both hair and oil from your skin, and the removal of natural oil can cause your skin to dry out.
To reduce the loss done by shaving, shave after you wash your face when hairs are softer and easier to remove. Always use a sharp razor blade than a blunt blade.
Always drag the razor in the direction the hair is growing.
9. Avoid Too Much Mascara Over Your Eyelids
For women, cosmetics can be another cause for dry skin on the face. Mascara, in particular, can have a severe effect on the eyelids.
Make use of an actual makeup remover instead of a standard facial cleanser for best results. Try to give your skin a gap from mascara and other cosmetics at least a couple of days each week.
10. Keep Your Face Covered When Needed
Apply sunscreen lotions to protect your face from harmful UV rays when going outside. In the winter, as the air is cold and dry, wrap a scarf your face before heading out.
Damage caused by the sun is one of the main reasons behind most skin problems, including the dry skin on your face. Use a sunscreen with an SPF of 30 year-round. If you are worried about applying heavy sunscreens on your face, check out a facial lotion with its own SPF and apply that instead of standard sunscreen.
Also, protect the skin on your lips with a lip balm that has an SPF of at least 15.
11. Run A Humidifier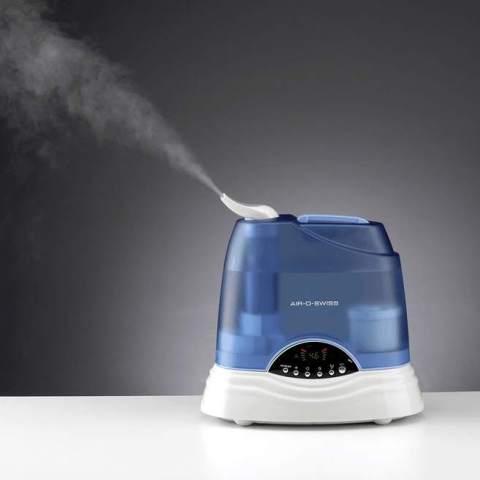 Dry air dries your skin out as much as anything else. Running a humidifier in your room at night can reduce the dryness in the air and helps in maintaining the skin with more moisture.
Maintain humidity in your room at about 50 percent especially at night since your resting hours are the time your body takes to repair your skin.
As a choice, you could also place a pot full of water near your radiator or place a humidifying plant, like a Boston palm, bamboo fern in your bedroom
Apart from these precautions, there are some excellent remedies which can be made from home to heal the peeling skin.
Conclusion
Whatever may be the reason, no one loves the lizard-like look of flaky, peeling skin. On the other side, you can't stop the affected skin from shedding once it starts, you can fix your flakes in no time flat with a few simple and easy treatments for the various causes of the peeling skin and get back to your smooth, glowing self sooner.
The main aspect of maintaining a healthy skin and a youthful appearance is to give a boost to your natural process of cell renewal. Follow the necessary precautions and remedies to get rid of peeling skin.
Stay healthy and happy.