If you have swallowed something harmful, the first move is to throw up. Even doctors prefer this as the first course of action.
It is common for kids to eat something mistakenly and to avoid the hazardous health effects of the same you have to make them vomit immediately.
If you or your near one is stuck in a condition like this and you want to vomit asap, here are few quick ways to induce vomiting.
However, you should do it occasionally when you have consumed something really wrong. Regularly making yourself vomit can cause serious damage to your body.
Now, let's move on to the home remedies to induce vomiting and some common instructions regarding the same.
Home Remedies To Induce Vomiting
There are many ways to induce vomiting. However, all of them are not safe and effective. There are a few medicines for inducing vomiting but, it is not fit to take them unless prescribed by a doctor. So, we have compiled a few most effective ways to induce vomiting naturally.
Ways To Induce Vomiting When Nauseated
If you are feeling nauseous or feeling discomfort in your chest that's making you feel sick. This kind of sickness increases if you sit or lie down.
The own spot home treatment for this is nauseated induce vomiting. The few best ways to  induce vomiting when feeling nauseous are as follows:
1. Induce Vomiting Using Your Index Finger
Using your index finger to vomit is the easiest way. You might feel a bit nasty but it is the simplest way to vomit. The trick here is to activate your gag reflex to induce vomit.
Method
Wash your hands and tie your hair up.
Stand in front or sit near a washbasin, or a toilet, or bucket or hold a disposable vomit bag.
Next, insert your index finger inside your mouth and try to reach the back of your throat.
Press the finger as far as possible to trigger the gag reflex.
You will throw up at once but if you can't try again.
After vomiting washes your hands thoroughly.
Next, rinse your mouth to remove any leftover acid from your mouth or throat.
2. Induce Vomiting Using Toothbrush
If you feel disgusting to use your index finger to vomit, you can use a toothbrush. Using a toothbrush to induce vomiting is easy peasy. This one also aims to activate your gag reflex.
In this technique, you don't have to worry about your hands becoming dirty with mucus or stomach acid. Moreover, this is the safest way as you don't have to use any substance.
Method
Wash your toothbrush thoroughly with water. Make sure the bristles of the toothbrush are wet otherwise you will end up scratching your throat.
Put the toothbrush inside your mouth and try to reach the back of your throat.
Do it till you trigger the gag reflex.
You will throw up at once but if you can't try again.
After vomiting wash your toothbrush thoroughly.
Next, rinse your mouth to remove any leftover acid from your mouth or throat.
Ways To Induce Vomiting After Taking A Benign Pill
Benign pill refers to poisonous medicines or chemicals. Puking is the safest way to remove such benign substances from the body.
3. Induce Vomiting Using Salt Water
Saltwater is another popular natural home remedy to induce vomiting. This is another natural way to induce vomiting in minutes. However, be careful don't drink too much water.
Salt contains sodium chloride. An increase in the salt content in your body can trigger vomit easily. You should carry out this method if you have mistakenly taken a medication or drank a poisonous substance.
Method
Take a glass of warm water and add two tablespoons of salt.
Drink this water at once to induce vomiting.
Never opt for more than a glass of salt water as it might be harmful to your body.
4. Induce Vomiting With Mustard
You can vomit with mustard in a second. It is because the mustard water has an unpleasant taste that causes the taste organs to feel sick. This water is considered the most natural way to induce vomiting as it is a natural emetic,
You can find mustard easily in your kitchen. However, it is very difficult to consume this mixture especially for people who prefer delicious food all the time as the taste is bad.
How To Make?
Take a glass of warm water and in it mix a teaspoon of mustard powder.
Stir it well and drink the mixture.
Let it settle in your stomach for a good half an hour.
The intolerable smell and taste will make you vomit instantly.
How To Induce Vomiting In Food Poisoning?
If you drink or eat something stale, there might be a chance that you will get food poisoning. It might be accompanied by stomach pain. The reason behind it is your stomach can't handle the stale food.
Vomiting is the easiest way to remove the stale food from your system. It is preferred to vomit immediately after eating the stale food to avoid indigestion and food poisoning.
There are a few ways to throw up the food naturally and they are explained below:
5. Drink Coca-Cola 
Coco-cola is another way to induce vomit. It is because it is a carbonated drink. The fizz and the soda content in it can make you vomit instantly. You might consume it if you face any gastrointestinal issues.
Nevertheless, don't drink too much of coco-cola as it is not good for health. Fill a glass with coca-cola. Wait for the fizz to go and then drink it along with water. Drink it sip by sip otherwise, it will distress your stomach and induce vomiting.
6. Consume Lot Of Fluids
When you have an upset stomach, it is essential to clean your system of the substance causing it. To remove the bad substance from your body, one of efficient way is to vomit.
Drinking lots of fluids in any form can cause vomiting. it is because It is because it fills your stomach and helps you easier to throw up.
The fluids that induce vomiting are water, vegetable juice, fruit juice, and odd juice like aloe vera juice, amla juice, bitter gourd juice, etc.
In addition to this, it can also reduce the loss of fluids that happens with vomiting. However, you should drink fluid at the point when you start feeling it in your throat.
You won't vomit immediately after drinking. You have to sit back and vomit till the vomit comes to your throat.
7. Herbs To Induce Vomit
Bloodroot herb is a  very common herb used among American to cure diseases like cancer. The herbal remedy should always be taken in moderate amounts because if taken in high amounts it may prove fatal. In some cases, an overdose of this herb can cause death.
Herbs were used for ages to induce vomiting and as the most reliable way to eliminate harmful substances from the body. By using bloodroot herb to throw up you might face mild side-effects like a pain in legs, tunnel vision, weakness, etc.
How To Use Herbs To Induce Vomiting
Take a pan and fill it with water. Add few bloodroot herb to it.
Boil it for good 15 minutes on low flame.
Let the prepared solution get cool down.
Strain and drink it off sip by sip.
You can take the powdered or the root form or whichever is easily accessible to you.
Drink it till you start feeling it in the throat.
It is the natural way to induce vomiting in some time.
Other Natural Ways To Induce Vomiting
Other than these natural ways to induce vomiting, there are few more harmless ways to do it. A few of these ways are explained below in detail:
8. Induce Vomiting Using Eggs
It sounds gross but, can prove useful if you really want to vomit in minutes. The process is useful and harmless. It is the taste and rotten smell that will make you vomit.
It is the best way to remove poison and is considered as the first-aid of poison consumption.
Direction
Take two-three eggs.
Break them in a glass and beat them well.
Now drink the solution and start gargling it in your mouth.
Continue gargling till you feel the gags trigger.
As soon as you gags activate you will throw up.
Repeat the process if it didn't happen at once.
9. Induce Vomiting With Medicines
In a medical store, there are few medicines to induce vomit. The commonly used syrup for vomiting is Ipecac. You can buy it and drink two tablespoons of the syrup to throw up. However, don't exceed the amount as an overdose may lead to side-effects.
10. Spin Around To Vomit
You must have spinned around in your childhood a lot. Now, you have to do the same thing to vomit. Spinning fast can make you feel light-headed. Thi will further wiggle the food in your tummy and make you vomit.
However, never overdo it as it can result in a blackout. This is the most reliable self-induced method to induce vomiting.
How To Do?
Sit in a place preferably on a revolving chair.
Spin your chair for few minutes until you start feeling light-headed.
Next, stand up and walk a few steps. In few minutes, you will feel dizzy and you will start throwing up.
If it does not work at first, try doing it again and spinning a bitter faster.
11. Hydrogen Peroxide To Induce Vomit
This home remedy to induce vomiting is well known for cats and dogs. If you are going to do it prefer consulting a doctor.
Mix a teaspoon of 3% hydrogen peroxide in a glass of warm water to induce vomiting.
12. Have Lots Of Water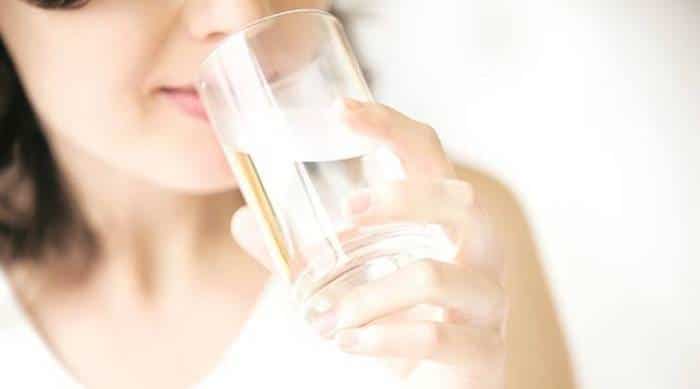 This is another easiest way to help you throw up. It can make you vomit naturally. Generally, if you fill your stomach with water, your body tries to ease up the pressure on the stomach by puking out.
Drink plenty of cold water for doing this. Drink it till you feel the water is till your throat.
13. Castor Oil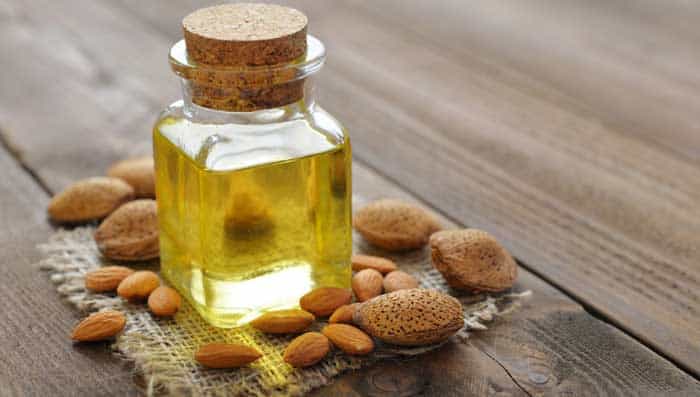 It is a known way to induce vomiting naturally. The purgative property of castor oil will make you throw up. However, don't drink too much of castor oil as an overdose may be harmful to your body.
Method
Add one tablespoon of castor oil to a glass of lukewarm water.
Mix it well and then drink it in one again.
After few minutes, you will start to feel pukish.
14. Stimulate Your Senses
Being in contact with few stimuli can induce vomiting. For the same, you can watch a video of vomiting this will make you feel pukish and ultimately you will throw up.
Alternatively, you can even smell something rotten to stimulate your sense and feel nauseous.
When To Induce Vomiting?
The human body is made to remove things that are harmful or threatening to be it chemical or poison or any other toxic product. If you or someone else you know has swallowed something harmful, always consult a doctor or an expert.
You can not treat the issue at home. It is because if you have swallowed something, it is hard to clean it from your system only through vomiting.
To get it clean from your entire body system you need a doctor's consultation. Nevertheless, in case of ingesting something poisonous the own spot remedy is vomiting.
There are various ways to induce vomiting.  So, you have to first throw up to avoid immediate side-effects and then rush up to the doctor.
Inducing vomiting can cause mild side-effects like dehydration, damage to the throat and mouth tissues, chemical burns, or congestion in your lungs or throat.
In some cases, even doctors recommend you vomiting. If this is the case, they will also tell you the way to induce vomiting.
Care After Self-Induced Vomiting
Vomiting is the safest and effective way to get rid of toxic substances from your body on spot. However, you should try t consult a doctor before doing the same.
You might erode your upper digestive tract with intense puking. So, a proper care is a must after you finish vomiting.
Moreoff always cleans the place where you vomit and always clean yourself too after vomiting. It is because this can be a ground for infection. Make sure never to turn the self-induced vomiting into a habit as it may cause a severe adverse effect.
If the vomit goes into your lungs it might cause pneumonia and if it goes into the nasal cavity it might irritate your nose and throat.
After half an hour of vomit, drink a good amount of water and take some light food. It will rehydrate your body and boost up the energy lost with vomiting. Take a small nap, if you feel weak or lethargic.
Moreoff, it is always advisable to consult a doctor after you feel a bit better (after vomiting) to make sure everything is fine.