In this article, you are going to, discover an Ayurveda procedure called Netra Basti which is used to cleanse the eye problems.
What are the means through which we gather information around us? Definitely its our senses i.e. eyes, nose, skin, ears and mouth.
In other words, we experience our life through them. This experience becomes much simpler and beautiful if we have complete control over our organs and if they work well.
Having control on our senses means controlling our life and Netra Basti is one way by which we can control one of our senses, i.e. our eyes.
Yoga and Ayurveda are much like brother and sister. If we talk in yogic terms, we wrap our life with a veil called Avidya in Sanskrit. Because of this veil, the lens of our life becomes cloudy and distorted and thereby we diverge from things like reality to things like attachment and ego.
And to remove this veil,we practice yoga. In a similar manner, Ayurveda emphasizes on various practices to help us experience life clearly by helping us to maintain healthy sensory organs.
Netra Basti is one such ayurvedic practice. It focuses on eyes and as we all know eyes are one of the most treasured senses. To understand the meaning of Netra Basti we break down the word to Netra and Basti. Netra, as we all know means eyes and Basti is a Sanskrit word which means to 'cleanse' or to 'bathe' so in all Netra Basti means to clean our eyes.
It is a treatment in which eyes are bathed or submerged in plain or medicated, warm clarified butter i.e. ghee.
A well like structure is formed around the eye using a dough in the shape of a ring and is used to hold the ghee. The eye is submerged in ghee for around 10-20 minutes. During this time all the dust, mucus and other impurities trapped in the eye comes out and forms a layer in the ghee.
Not only cleaning, Netra Basti has a very positive effect from a nutritive point of view and from a beauty point of view as well. It relaxes and nourishes the optic nerve and the nervous system.
At first,you might feel mild stinging but it is completely normal while your body is busy repairing tissues. After that what you feel is just as relaxing and soothing as watching a sunset over the horizon.
Dark circles are caused  due to tension, stress and lack of sleep because they strain your eyes. As Netra Basti relaxes your eye muscles along with your face muscles dark circles automatically vanish.
Fine lines, puffiness, dryness of the eye and skin around it are all erased leaving you sparkling eyes. It helps to overcome any eye complaints even for those wearing a prosthetic eye.
There are some precautions or rather things to be taken care of before and after offering Netra Basti. The patient or client should be stress-free before taking the therapy also any kind of eye makeup should be removed.
After the therapy, the client should stay away from stress, bright lights, crowds any emotional confronts for at least an hour or two. Even driving back home should be avoided immediately.
Netra Basti gives you an opportunity of retrospection deep into your memory banks and creates powerful visual images. Taking stress may distort these images and disturb your pleasant experience, so avoid these activities.
Netra Basti gives you an opportunity of retrospection deep into your memory banks and creates powerful visual images. Taking stress may distort these images and disturb your pleasant experience, so avoid these activities.
How To Do Netra Basti?
Ingredients Required
1. ½ cup organic ghee. Ghee available in stores is not suitable for the procedure because it is flavored and nowadays even adulterated so avoid it.
2. Mix 1 cup whole wheat flour with ½ cup warm water to form a dough.
NOTE: If you are allergic to wheat then avoid using it instead you may use barley or lentil.
3. Washcloth
4. Face towel
5. Pillow to support your head and neck
6. Food warmer or a small bowl of hot water to keep the ghee in liquid form.
7. Blanket to keep warm.
8. A room which is quite, calm, aromatic, pleasant to senses and warm enough to keep the ghee in liquid form for some time.
9. 2 small bowls will also be required.
Preparation
Keep all the ingredients ready on a small tray for ease. A minimum of 45 minutes should be given to the treatment. Warm the ghee till it becomes comfortable to the skin. The best way to check is to move the finger back and forth in the ghee.
If you just touch the ghee with your finger or wrist it may give you a false temperature by coating your finger like a tiny glove so avoid that practice. Moving your finger in ghee will give you its exact temperature.
Procedure
1. Firstly remove any kind of contact lenses or any eye makeup that the person is wearing.They may cause a reaction with ghee and cause irritation in your eye.
2. Lay him down comfortably on your back by placing a support pillow or a towel under his neck by rolling it. He should be really comfortable while lying down. A tummy warmer pillow or any equivalent can be a good option. Back strain can be eased using a knee bolster.
3. Massage his scalp and loosen his neck, all this is done in order to relax the person. The massage is done mainly concentrating on the midline of the head followed by a gentle short message towards the face, from the chin to the temples using stroking circular motion.
4. Place a rolled towel under the left ear of the person's face as a support so as to tilt the face. Now the right eye socket will be directly facing the ceiling. If there is any kind of oil or makeup or dirt around the neck, wipe it all using a cotton to obtain a clean surface.
5. Now is the time to form the well like structure using the dough. After you form the dough using the procedure stated above, make the dough in the circular shape roughly the size of a golf ball. Push a hole in it making polo or a donut-like structure. This structure should be big enough to cover the eye socket.
6. Place this structure on the socket of the eye and press it firmly so that the dough sticks around the eye. Place it in such a way that it does not block the nostrils. This is a well like structure which holds ghee on the eye.
7. Ask the person to close the eye inside the dough and start pouring ghee. First of all, pour only ½ tsp ghee so as to check that the temperature suits the client or not. Before pouring check the temperature by your own finger and it should be barely warm.
You can pour the ghee using a small spoon or a mini jug and start pouring along the eyelid. (The tolerance of heat will vary from person to person. If he reports it to be too warm then allow it to cool for a few moments. Shifting ghee from one vessel to another will allow it to cool faster. If it becomes cooler then it can be warmed up quickly).
When the person feels comfortable with the temperature of the ghee, pour a few more spoons about 4-5 spoons into the well so as to cover the eyelashes. You may also cover his eye if he feels comfortable that way. (This will block the light entering the eye). You may either put a towel on the eye or place a tissue over the eye with the help of your hand or fingertips.
8. Now ask him to briefly blink the eye and continue blinking until it becomes comfortable to keep the eye open. The ghee should stay in liquid form, if it starts to harden or become cloudy it means that either the starting temperature of ghee is low or the room temperature is not enough to maintain the liquid form.
9. It is ideal to keep the ghee as a clear amber solution for about 15-20 minutes. You can hold or make a gentle contact with the person's neck or head to provide a more comfortable experience.
10. The eye releases the toxins and tears as the ghee stings. This is all a part of physical and psychological changes that occurs during the treatment. He should be made comfortable to all this by informing him that all this is normal. This stinging stops when the eye is closed.
11. Now the ghee is removed by breaking the wall of the well slightly and collect the ghee in a small empty bowl placed near the outer edge of the well. Tilt the head of the client to ease the process. Remove the dough well and place it in the same bowl. Take care that the ghee should not be used again. Wipe the eye with a tissue or a towel.
12. Repeat the whole process with the other eye.
After the session is complete, the vision may be slightly blurred sometimes. So if he wants to drive back home or is planning to attend any social events or any emotional confrontations then ask him to wait for some time. This will personify the effect of the therapy.
This treatment is not covered by any normal insurance. It is covered by only those insurances which are available to Ayurvedic practitioners.
Benefits Of Netra Basti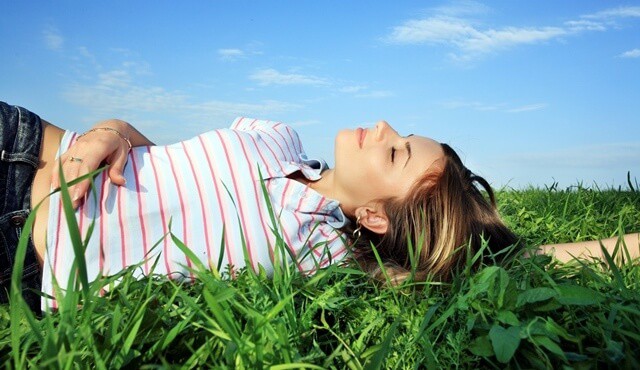 Helps to refresh tired, dry, itchy and teary eyes.
Helps to improve vision.
Enhances the beauty of eyes along with the face.
Nourishes the optic nerve and the nervous system.
It is a preventive therapy for those suffering from diabetes and hypertension.
Is very beneficial for removing dark circles and wrinkles.
Very soothing for dry and tired eyes especially for those who work on the computer.
Helps to improve memory.
Relieves tension throughout the body.
The way Netra Basti works on your body is amazing. The reason behind its success is that the structure of lipids in ghee resembles the structure of natural lubrication in our body especially beneficial for the optic nerve and related systems.
Not only the eyes, but Netra Basti also works well beyond those lids as it is closely connected to the brain. I can assure you one thing that after going through the therapy all you will say is, Wow it was a wonderful experience or I feel so calm and so on.
I am again and again stressing on a point that it is very important to relax after the treatment and this is for sure that you will become a fan of Netra Basti. If Netra Basti is done prior to any surgery it helps to heal faster.
Following are some contradictions to the procedure:
• If you have an active eye infection.
• If you recently had any eye surgery.
• If you are using any kind of medications.
• If your vision has been affected due to any kind of medical procedures such as scleral buckles.
If you have any of the above conditions then I am not sure whether the procedure will suit you or not. So it is advisable to consult an ayurvedic doctor and do proper research before undergoing the therapy.
As you can judge by the price Netra Basti is worth a try and you will definitely experience a positive outcome.
So try this amazing procedure and remove the veil through which you have covered your life. Experience your life more clearly, live your life easily and clear the cloudiness of ego from your eyes.