You can make a homemade hair rinse solution which is better than the available product in the market.
It's all natural and devoid of any harmful chemical which will damage your hair.
DIY natural hair rinse nourishes your hair with vital nutrients present in them. To keep your hair healthy, you need to take care of a lot of things.
Hair rinsing is one of the methods which help you in attaining your goal. There are different perceptions of what is hair rinse.
We all desire to have a real personality and present ourselves in a better way.
To achieve this, there are so many things you need to take care of. One such important thing is to take care of your hair. If you do not have proper and healthy hair, it affects your look.
In this piece of article, I will try to give you answers regarding the same and also discuss some homemade ideas for hair rinsing.
What Is Hair Rinse?
In simple terms, hair rinse refers to the washing of hair. When you use shampoo or any conditioner on your hair after you apply it to make sure that you wash it properly. This whole process is called as hair rinsing.
You can apply some homemade or other solutions on your hair to keep it healthy and then wash it off. This process is also known as Hair rinsing. Now if you are getting confused, then don't be. Here's explanation of it.
In all the above-said process, whether you use shampoo, dye or other solutions, your hair gets wet, and there is a particular result of the application of the same.
Shampoo cleans your hair; hair dye gives your hair a color of your choice; other solution helps you in overcoming issues like dry hair, oily hair and more.
If we simplify the things, we conclude that anything profitable when applied to your hair which makes it wet and then we need to wash it off from your hair. This entire process of application to washing is known as hair rinsing.
Now we shall discuss some homemade hair was rinsing ideas. But before going into the homemade ideas, let us know the advantages of hair rinsing with solutions that are prepared at home using your kitchen basket mostly.
Benefits Of Homemade Hair Rinsing Solution
Hair rinsing has several benefits, and there is no reason why you shall not try it. The method of preparation of the solution for rinsing is very simple. Most of the items needed for it are always with you in your kitchen.
Since they are prepared by natural ingredients; there is no risk of using chemicals in your hair. These solutions also impart conditioning and smoother effect to your hair. This makes your hair healthy and admirable.
Most important part of these solutions is that these natural solutions are considered as a nutrient giver. It promotes hair growth, balances pH level of the scalp and improves the blood circulation in the scalp.
Homemade Hair Rinse Solutions
Following are some of the homemade and easy to prepare ideas which are very useful for your hair. Using these will not cost you anything and also will save you from chemicals.
Do study them carefully and choose the best for you as per requirement and convenience.
1. Hot Oil Hair Treatment
Warm few tablespoons of olive oil in a saucepan and bring to around 100 degrees F. Allow the solution to cool and bring to the desired and comfortable temperature.
Massage it into your scalp and cover your head with a shower cap or a towel. Leave it for around 30 mins or an hour. Then wash your hair with a mild shampoo properly.
2. Homemade Leave-In Conditioners
It is one of the efficient and the best thing to do for your hair care. All you need to do is prepare a mixture of water, coconut milk, and essential oil.
Whisk it together properly and store it in a spray bottle. Use it when needed and comb through. Leave it for about an hour or so and then wash it off with a mild shampoo well.
3. Apple Cider Vinegar Rinse Solution
In a small mug of clean water, mix a spoon of apple cider vinegar and use it after shampooing your hair. Massage it well into the scalp and then rinse it with warm water.
This helps in getting rid of scalp build-up, itchy scalp, dandruff and it also gives smoother hair.
4. Mint Tonic Rinse Solution
It is another traditional method of hair rinsing. All you need to do is mix 3 tbsp of dried mint, 1 cup water, and ½ cup vinegar in a saucepan and simmer it for around five mins.
Allow the solution to cool and then strain it. Apply the strained mixture on the scalp and massage it well. Leave it for around ten mins and then do the shampoo as normal.
5. Avocado Hair Mask Rinse
On a frizzy and dry hair, avocado oil is one of the best things to apply. It adds moisture to the hair and thus soothes the dry and frizzy hair.
Just mash the avocado and massage it into the hair. Wrap the head with a towel or shower cap and leave it for about 10 minutes. Then do the shampoo as normal.
6. Mayonnaise Hair Rinse
It is an excellent choice when it comes to conditioning your dry hair. Just Massage mayonnaise into your hair scalp and leave it for around 30 minutes after covering it with the shower cap or plastic bag.
After that rinse it with warm water and shampoo your hair. If by chance any greasy residual is left, then make a vinegar rinse.
This homemade hair rinse for dry hair will nourish your hair make them look shiny.
7. Baking Soda Rinse Solution
Baking Soda Rinsing Solution is one of the best rinsing solutions to use for healthier hair. Simply mix 1 tbsp of baking soda with a cup of water.
Pour the solution on your hair after you have done your shampoo. Massage it well into the scalp and then again rinse it with warm water.
8. Lemon Hair Rinse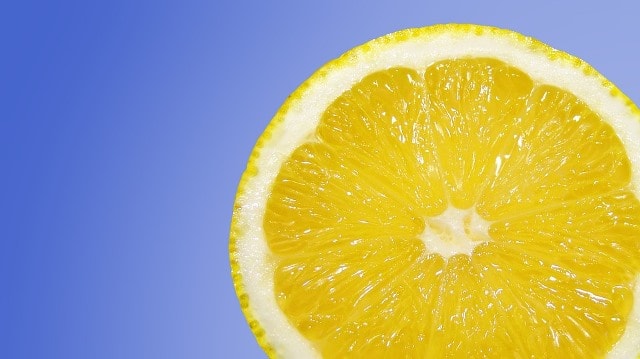 In a small mug of clean water, mix the juice of lemon of half a lemon and stir the solution well. Use it after doing the shampoo by massaging it well into the scalp.
Allow it to remain for some time and then rinse it well with water. This solution helps you to get rid of the oily and smelly scalp. This solution also gives you soft hair.
9. Coconut Oil Rinse
There is undoubtedly no end to the wonders of the coconut oil. When it comes to hair, just massage the coconut oil well into your scalp at night before sleeping and then wash it well in the morning. You could feel the effect of it very soon.
10. Banana & Olive Oil Rinse Solution
Likewise coconut, banana is also having so many benefits for you.
To use the banana for making your hair awesome, you need to mix banana with 1 tbsp of olive oil, till it is mashed and pureed. Massage this puree on your hair well and leave it for around 30 minutes. After that, rinse your hair thoroughly and shampoo it.
11. Beer Hair Rinse
Whether in dilute form (mixing beer with water) or in raw form, rinsing beer on hair will impart shine to your dull hair. It is also an excellent conditioner.
12. Orange Juice Hair Rinse
Take a fresh orange and squeeze out the juice from it. Mix it with water and rinse your hair with it. This will bring out the highlights of your hair and also will tackle greasy scalp.
13. Pumpkin Hair Rinse
Don't be amazed on knowing the benefits of pumpkin on your hair. It is rich in so many nutrients and has so many advantages.
To use it on hair, take a cup of pumpkin puree and mix it well with 1-2 tbsp of honey. Apply it on your hair carefully.
Leave it on your hair for around 30 mins by covering it with the shower cap or towel. After that rinse it with water.
14. Honey Hair Rinse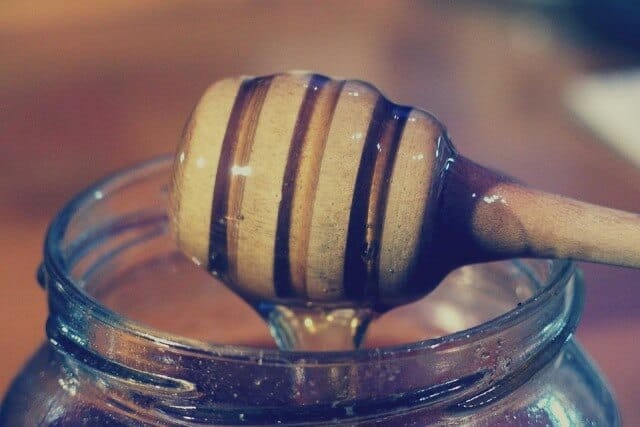 Again in this method, all you need to do is mix honey in a mug of water and then rinse your hair with it. Massage it from scalp to tip and leave it for some time. This will result in moisturized and soft hair.
15. Sugar Hair Rinse
Yes, sugar is also an active ingredient to use for fantastic hair. Mix 1 tbsp of sugar in a cup of water and stir it well.
Pour a little onto your palms and massage it well over your hair. It is very useful for the ones having dry hair.
16. Rosemary Leave Rinse
In this method, you need to boil the rosemary leaves in water. Strain it and filter. After the solution is cooled, rinse it on your hair. It will tone your hair, bring out the brown and red highlights, impart shine and will treat dandruff also.
17. Neem Hair Rinse
All of us are very well aware of what neem is? And it's importance. Boil neem leaves in water and then filter the same.
Rinse your hair with the neem water. It will prevent your hair from scalp infections and also provide strength to the hair.
18. Sage Hair Rinse
Simply pour some sage leaves in boiling water and steep it for a while. Allow the solution to cool and then filter it to rinse it on your hair.
This will reduce oil build-up on your scalp and makes your hair healthier.
19. Chamomile Hair Rinse
Pour a cup of boiled water over chamomile flowers. Allow it to cool and then strain the solution. Rinse it on your hair to get silky hair. It also has a therapeutic effect on the scalp.
20. Lemongrass Hair Rinse
In a cup of water, boil two spoons of lemongrass. Steep it for about 15 minutes and then filter it. Rinse it on your hair to get rid of oily hair.
Tips And Tricks
Above homemade ideas are the common ones and widely used by the people. You can have your recipe and could experiment with natural ingredients only. Items like egg and yogurt can also be used on hair in raw form or a mixture form with some recipe. So, if you look around your kitchen, you can find many items which can be tried on your hair.
You can even add any of your favorite essential oil (like tea tree or lavender) to the above-written solution to make it more useful.
Unless mentioned to use before shampoo, always use it after shampooing your hair.
There are some other ways to clean your hair without shampoo.
The Verdict
With all the above facts, there is nothing much left to conclude for. These hair solutions are both natural and efficient. It can be used as an alternate for various conditioners and shampoos which possess lots of chemicals that can be harmful to your hair.
As these solutions are natural and safe, there shall be no hesitation to use the same. Also, it will be cost-effective. So it becomes a win-win situation for you.
Leave your valuable suggestions below in the comment section.